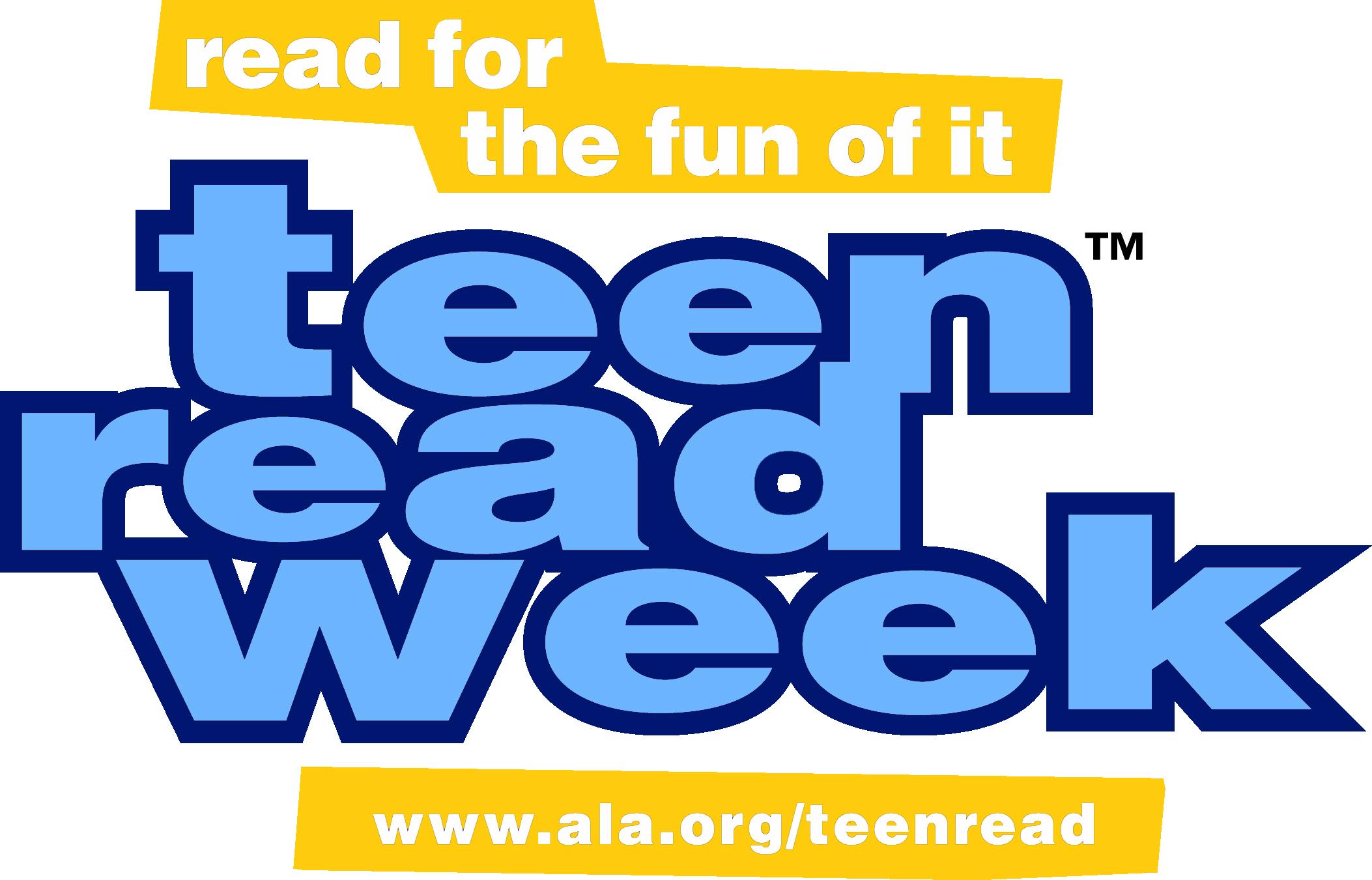 Teen Read Week is an annual promotional event sponsored by ALA and YALSA to encourage teens to read and use their library, and to celebrate teen books. KCPL is celebrating TRW at each branch, so there are events and contests for everyone! Your friendly Teen Librarians want to encourage all teens to come to the library and discover something new!
Erlanger branch
Read any book from the new shelves or published in the last year and fill out an entry form at the Reference Desk. The more you read the more chances you have to win cool prizes like gift cards, signed books, and book swag from YA authors.
Monday 10/14 at 6:00 p.m.: Celebrate Teen Read Week and all things bookish at a Teen Read Party! Come dressed as your favorite book character for the costume contest, enter a raffle to win books and other prizes, participate in Young Adult Fiction trivia, and more!
Covington branch
Monday 10/14-10/18 from 3:30 p.m. – 5:30 p.m. Hang out with friends or meet new ones in the new YA area.  Gaming, computers, homework, crafting; there's always something happening here.  Pick up your free Teen Read Week book and drop your name in the raffle for a gift card.
Drop by the TeenSpace anytime during TRW (10/13-10/19) to choose your free book.  Manga, Graphic Novels, Fiction and Non-fiction titles are up for grabs, the sooner you come the better your selection.
Saturday 10/19 at 9:00 p.m.: Dance with the undead at the Teens only DJ dance party.  Costumes appreciated, prizes awarded. Permission slips required.
Durr branch
Have a great idea for a teen program, event, or contest? Tell us about it and you could win a $50 pre-paid Visa card! Just email your idea to jessy.griffith@kentonlibrary.org with the subject "Program Idea Contest Entry," send Jessy theLibrarian a message on facebook, or fill out a form in the Durr Teen Area by October 31.
1. Take a book from the cart in the Durr/Independence Teen Section.
2. Read it.
3. Pass it along to a friend!
a. Or leave it somewhere for a stranger to find.
Supplies are limited; the earlier in the week you get to the books, the better.
Saturday 10/19 at 2:00 p.m.: Come for anime and pizza! Most of the anime is rated PG or PG-13.
Check us out on facebook for pizza topping and/or anime requests! https://www.facebook.com/kcplteens
This post was written by Erlanger's Young Adult Programmer, Eden Rassette. You can find her online at The Cosplaying Librarian and on Facebook.