For many families, preschool looks very different this fall.  Did you know the library has resources to assist you with preschool at home?
Preschool activities should include print books whenever possible. We have preschool appropriate books to support art, pretend play, math, social-emotional growth and more! Every book you share with your child helps develop important pre-reading skills.  You can put books on hold at kentonlibrary.org and pick them up from the drive through, or come inside. You can also ask us to help you find books.
When  you can't get to the library,  there are several options for e-books,.  You'll need your library card number and PIN to access these. Tumblebooks features animated versions of picture books that children can page through at their own pace. PebbleGo features interactive non-fiction books about topics children love – animals, vehicles, habitats and more! There are printable booklets and activity sheets for each topic, too.  You can also borrow e-books from the library using the Overdrive, Libby or Hoopla apps on your digital device.
Now matter what format of book you are using, keep reading fun! Children can stand and listen if sitting is difficult. Take your time and enjoy the illustrations in the books. Ask your child questions as you read.  "What do you think will happen next?" "Can you find the dog on this page?" "How do you think this character feels?"  Children learn more both about the content of a book and about how reading works when they interact with the book and reader.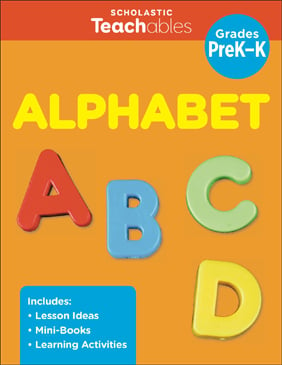 New to the library is Scholastic Teachables. This resource is perfect for families new to schooling from home and includes lesson plans and printable activities for grades pre-k – 6th. You can limit your search by grade level to find ideas for preschoolers.
You can find the link to teachable on our educator's page. https://www.kentonlibrary.org/children/educators
We miss seeing preschoolers and their families in person for weekly storytimes, but you can still attend storytimes every
Tuesday on Facebook Live or watch archived storytimes on the library's Facebook page.  In September, we will begin offering storytimes via Zoom on Thursday mornings at 10 am. You must register to attend. You can find a complete list of programs on the library's website.
Parents and Caregivers, you can do it and we're happy to help! Best of luck this fall from all of us at the library.
Written by Amy Schardein, Early Childhood Librarian at the Covington Branch. When she is not at the library Amy raises two children, two dachshunds and an enormous cat. She has been leading storytimes and growing readers in libraries for over 20 years.