All free with your library card!
---
December 25 – Enjoy a wonderful day!

The colorful holiday classic is finally brought to the big screen, designed by famed children's story author and artist Maurice Sendak, and written for the first time to be as close as possible to the original story. A lavish, exciting and heart-warming celebration of dance, of music, and of life.
 December 24 – There are many ways to celebrate.
December 23 – Have a comic book and graphic novel reading fest with Overdrive!
How many can you read over winter break?  
              
Try Tumblebooks too. (No login required!)
December 22 – 

Stream or download

 a film starring a 2015 Golden Globe nominee.
December 21 – Stream or download popular Christmas albums on Hoopla.
December 20 – Try some of the best Young Adult books of 2014 on Overdrive.
December 19 – For special meals or gifts for cooks, some of the best cookbooks this year and last on Overdrive.
December 18 – Try some of the best e-books and audiobooks of the year and maybe give them as a gift to family and friends.
December 17 – Listen to movie scores and soundtracks
from December releases to the best films from 2014 on Hoopla.
December 16 – Let's get cooking! Download holiday food magazines from Zinio on your computer, laptop, tablet, iPad, or smartphone.
December 15 – Traveling for the holidays? Download one of these great audio books  from Hoopla or test them out to see who you could get the book for as a gift.
December 14 – Download your 5 free songs from Freegal today.
December 13 – Tis' the season for a great e-book on Overdrive.
December 12 – More holiday and anytime movies to stream from Hoopla. Download them on your phone or iPad before you hit the road for holiday travel.
December 11 – Gather up the family library cards. Download your 5 Freegal songs for the week from these great Christmas albums.
5 Great Songs
December 10 – Kids excited for Christmas? Use that energy to get them reading!
Try the Kids' Collection of e-books from Overdrive.
December 9 – Christmas stories on audiobook from Hoopla.
Stream or download on your phone or computer.
December 8 – Holiday magazines from Zinio look great on your iPad or tablet.
December 7 – Keep the kids entertained with movies on Hoopla
December 6 – Read some Christmas love stories with Overdrive
December 5 – Celebrate Christmas in space with a Hoopla documentary and audiobook.
December 4 – Download 5 songs (to keep) this week from Freegal.
Try searching by song to find classic albums, your favorite artists or new and surprising collections.
More songs to search for:  What Are You Doing New Year's Eve? – Do You Hear What I Hear – Jingle Bell Rock – O Holy Night – Blue Christmas – Happy Xmas (War Is Over) – Winter Wonderland – Santa Claus is Coming to Town – Rockin' Around The Christmas Tree – White Christmas – Auld Lang Syne – I'll Be Home For Christmas
December 3 – Download e-books from Overdrive and make some sweet treats or gifts.
Bonus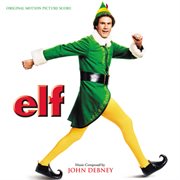 Lonely in life and love, Robert Malone returns home from his job at the grocery store to discover a stranger in his house. What begins as an awkward encounter quickly blossoms into what appears to be a new chance for romance and the elderly couple's love affair takes us on a heartfelt and wonderful journey that reveals an unexpected twist.
[/fusion_builder_column][/fusion_builder_row][/fusion_builder_container]