A favorite childhood memory of mine is watching A Coal Miner's Daughter with my mom. I smile every time I think about it. I was just a little girl, but I loved that Loretta Lynn was also from Kentucky. Sissy Spacek did an amazing job portraying Loretta and the music I had grown up with.
Fast forward many years. A few years ago, my husband and I visited Loretta Lynn's childhood home, which she often sang about.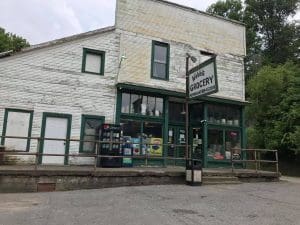 The town really is called Butcher Holler. They have a rock to prove it! Loretta's family owns Webb's Grocery, and her relatives still work the store. Her cousin told us that Loretta still visited Butcher Holler pretty regularly at that time. Crystal Gayle, Loretta's sister, was born upstairs of Webb's.
We lost Loretta earlier this month at the age of 90, but she will live on through her music, movies and books for future generations to enjoy.  You can place these items on hold by clicking the titles in the list below. 
Now I want to schedule a time to watch Coal Miner's daughter with my mom again. 
List created by ginastegner
Remembering Kentucky Native Loretta Lynn