In November 1869, a portion of the members of Covington's First Baptist Church were organized into a mission congregation under the direction of the Rev. H. Haggard. Services were held at a building on Street St. near 4th. During the 1870s, services were conducted in the old 7th St. Market House on Madison Avenue. A Rev. David served the congregation from 1876-1886. He was succeeded by the Rev. Jacob Price, who held the pastorate from 1886 until 1890.
During the pastorate of the Rev. J.F. Drane, services were held in the Murray Hotel on Harvey St. During this same period, property was purchased on East 9th Street for the congregation. On this property stood a small frame building that had once served as the home of St. James AME Church. In 1914, the cornerstone of the current Ninth Street Baptist Church was set into place. The congregation worshipped in the basement of this structure until the main auditorium was completed in 1921.
The Rev. G.M. Lacey was selected as pastor of the congregation in 1931 and remained in that post until his death on October 29, 1961. During his tenure, the church was severely damaged by the 1937 Flood.
The Rev. Richard B.L. Fowler was named the pastor of the congregation on October 3, 1983. Under his direction, an education annex was constructed in 1988 and additional land purchased for future expansion. The church celebrated 125 years of service to the community in 1994.
Ministers who have been ordained by Ninth Street Baptist Church over the years included: Elijah Kelly, George M. Lacey, G.W. Buckner, Robert Hughes, Nelson Orr, Andrew Taylor, William P. McCullough, Fred Stockdale, Herschel Glenn, A.J. Lively, William Cruse, Albert Lowe, Eddie Jordan and Richard B.L. Fowler.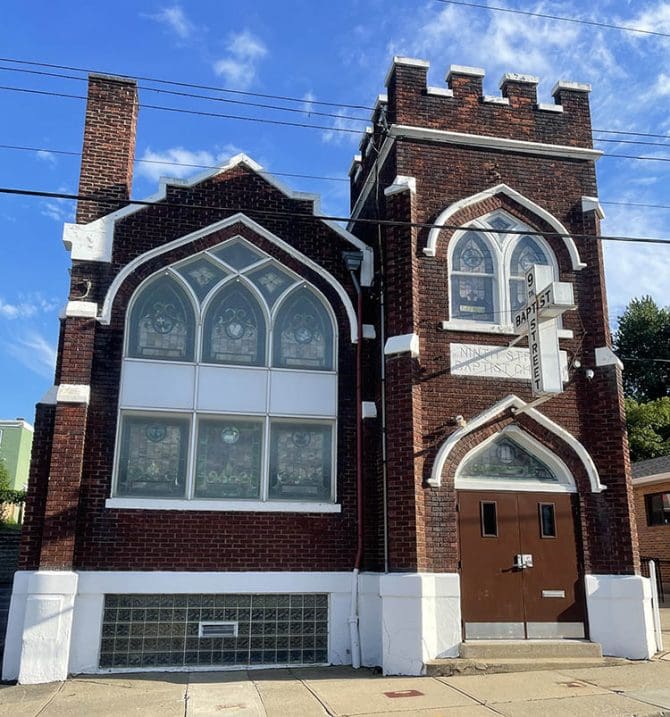 "He is Preparing Us – 125 Years, 1869-1994 – A Glorious Church."