It is hard to put into words how much I have benefited from your yoga instruction and meditation. You truly have such a gift and bring the best energy into each session. No matter what setting, I feel calm in your presence. I am surrounded by chaos every day at work and at home, but you have a way of bringing me back to connect with myself. I have felt better physically and mentally this past month than I have in the past two years since battling postpartum depression. I am truly grateful for your service and am honored to participate in your yoga practice.
I wanted you to know that the meditation
 class
 helped me so
much
 I have
 terrible anxiety and to know that support is something as easy as being in nature
was so beneficial to me
I have enjoyed attending some of your yoga classes in the last few years at the library and in the park.  It's so exciting to see this growth in wellness programs at the library. 
Absolutely cannot believe how I feel right now, I can't wait until my next experience as well.
This service that the library provides has absolutely TRANSFORMED my mental health--I no longer have panic attacks and I am a more patient and loving mom with my young children and husband. This has really enhanced my life in such a positive way and the programs at Kenton County Library have made such a huge impact on my life. Please, please, please continue what you guys are doing! 
March 2nd is World Teen Mental Wellness Day. This selection of books offers a variety of prospective about caring for your mental wellness.
Explore beautiful Northern Kentucky and its surrounding areas on a bike.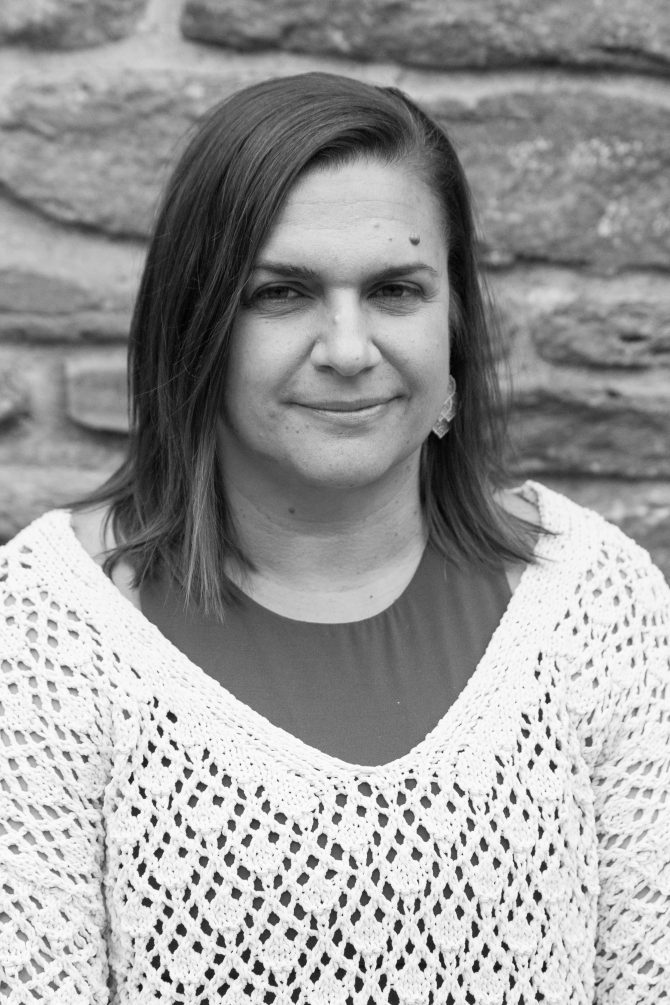 Meet Our Health & Wellness Librarian
Hello! My name is Erin DeSantis and I am the Health & Wellness Librarian for the Kenton County Public Library. I focus the majority of my time on bringing wellness programs to the library community. I grew up going to the Covington Library as a child, it was a very important place for me so much so that I focused my career there. I have worked for the Kenton County Public Library for 21 years. I received a Master of Library Science in 2006 while I was a Children's Programmer. I then worked for some time as a Teen Librarian supporting adolescents at the Covington Library. In my personal life in 2018, I decided to become a Yoga Instructor and began a 300-hour yoga teacher training, when I was certified I began offering community classes at the library. During the pandemic, the library enabled me the opportunity to serve the community with online practices. It was apparent that hosting health & wellness programs for the community was very important, making wellness accessible to all just like everything else the library stands for so I have recently transitioned into the role of Health & Wellness Librarian.
If you'd like to see something offered at your local library branch, please
reach out
!
&nbsp
Erin DeSantis
Health & Wellness Librarian
RYT 500 Yoga Instructor
Meditation & Pranayama Certified Teacher
Reiki Master Teacher Trainer
New Health & Wellness Books