The Northern Kentucky Accountability Group is a job search support group for professionals in career transition due to layoff, business closure, change in life situation or simply the desire to switch careers, sponsored by the Kenton County Public Library. Through participation, you will have access to KCPL job search support classes, job skill classes, weekly speakers, networking opportunities, connections to community partners, job leads and assistance from our staff and volunteer coaches. All information is based on current industry trends as well as in response to our community's specific needs.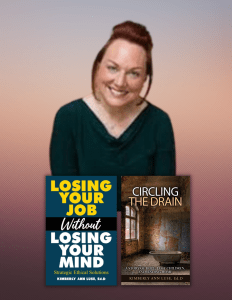 Dr. Kimberly Luse
President and Founder of Strategic Ethical Solutions, Author of Losing Your Job Without Losing Your Mind:  Strategic Ethical Solutions and Circling the Drain
You are The Architect of Your Life:  Go Get It!
Wednesday, October 12th, 9:15 AM