History of Kenton County Part IV
Suburban development increased as a result of the completion of Interstate 75 through the County. The Cities of Erlanger, Fort Mitchell, Fort Wright, and Villa Hills experienced dramatic residential growth during this period.
Beginning in the 1980s, the City of Covington began major improvements on its waterfront. Office buildings, hotels, restaurants, and floating entertainment complexes were soon lining the shores of the Ohio River. Covington's population continued to decline during the 1980s, however, the 2000 census showed Covington achieved a modest gain in population over the 1990 figures.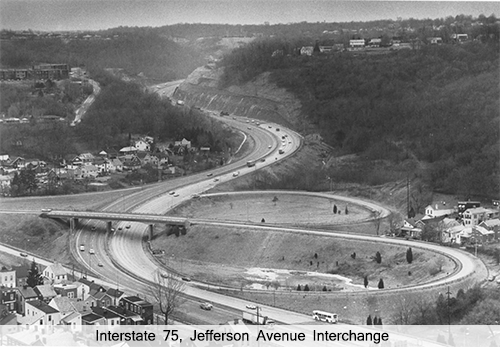 Suburban development in the county continued throughout the 1980s and 1990s. Much of this development has occurred in the area south of Interstate 275. Sleepy rural hamlets were transformed into residential communities at a ferocious rate. Current development centers on the cities of Taylor Mill and Independence.
Hispanics have resided and worked in Kenton County for decades. However, many of these people were migrant farm workers who left the area following the harvest. Beginning in the mid-1990s, the permanent Hispanic population of Kenton County began to grow. Hispanics are centered in the Cities of Covington and Erlanger. Churches, school and community groups are all working to meet the needs of the county's newest residents.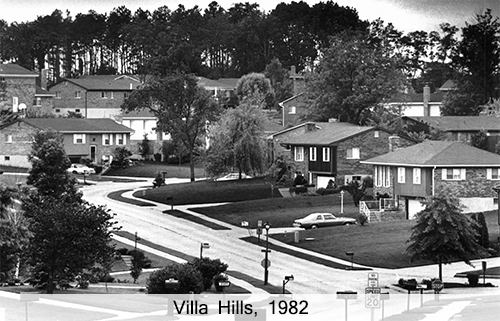 The population of Kenton County reached 151,464 in 2000. The portion of Kenton County along the Ohio River remains urban with a large commercial and industrial base. Central Kenton County is a mix of middle class and upper middle class suburban communities. The rolling green hills of southern Kenton County remain primarily rural.
Part I - History of Kenton County
Part II – The Immigration & Religion
Part III – Shifting Populations
Part IV – Suburban Development