History of Kenton County Part III
In the years following the First World War, suburban development along the Fort Mitchell-Covington streetcar line and the Dixie Highway greatly expanded. During this era, numerous subdivisions sprouted up including: Park Hills, Fort Wright, Fort Henry, Lookout Heights, South Hills, Edgewood, Winston Park and Crestview Hills. Suburban development was only slowed by the Great Depression.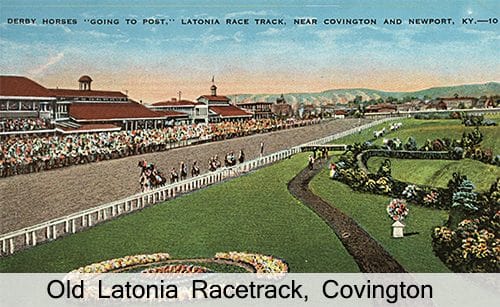 Also during this era, several major institutions were established in the county. The Sisters of St. Benedict established Villa Madonna College on their academy grounds in Crescent Springs in 1921. Villa Madonna College became a diocesan institution in 1928, when it was placed under the care of the Sisters of St. Benedict, Sisters of Divine Providence and Sisters of Notre Dame. The college moved to Crestview Hills in 1968 when its name was changed to Thomas More College. In 1926, the Salvation Army established Booth Memorial Hospital in Covington in the former Amos Shinkle mansion. Shinkle had been one of the primary investors in the construction of the Roebling Suspension Bridge in the 1860s.
The growth of Kenton County resumed with the close of World War II. It was during this era that demographic shifts began to have a serious impact on the county. Population growth from this point on was occurring in the suburbs. The industrial Cities of Covington and Ludlow began to experience population declines. Some of the population loss in Covington was offset by the influx of Appalachians from eastern Kentucky. Covington became nearly landlocked with its failure to annex suburban territory to the south. One bright spot for Covington was the construction of a large Internal Revenue complex on 4th Street, which provided employment for several thousand individuals.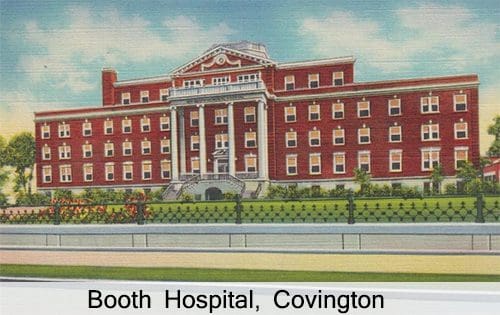 Suburban cities in Kenton County multiplied rapidly during the 1940s and 1950s. Servicemen returning from the war needed new housing. Some of this housing was built in Covington and Ludlow. However, the great majority of this new construction took place in the suburbs. New schools, churches, and businesses were being built at a rapid pace in the once rural areas of the county. New subdivisions like Summit Hills Heights and Pius Heights (now part of Edgewood) were constructed.
The development of the Northern Kentucky/Greater Cincinnati International Airport in 1946 has driven the region's economy ever since. Although located in nearby Boone County, the land for the airport was purchased by the Kenton County Fiscal Court. From this time to the present, the airport has been governed by the Kenton County Airport Board.
Part I – Early Settlement
Part II – The Immigration & Religion
Part IV – Suburban Development