Religious diversity has been a part of the Kenton County experience since the 1830s. Among the earliest denominations present in the county were the Methodists and Baptists. Shortly thereafter, Disciples of Christ, German Reformed, Lutheran, Episcopal and African Methodist Episcopal congregations were established in the county. The first Catholic parish was established in the county in Covington in 1834 (St. Mary's Cathedral Parish). In 1853, Covington was made the seat of a Roman Catholic diocese, with George Aloysius Carrell as the first bishop. Covington's first Jewish Synagogue was dedicated in 1916.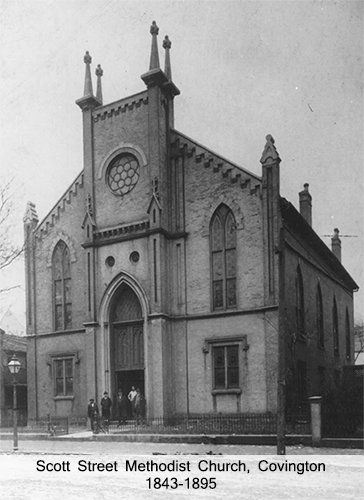 The arrival of the Southern Railroad (Queen and Crescent) in 1873 had a great impact on the development of western Kenton County. Workshops, a roundhouse, and a bridge to Cincinnati were constructed in the City of Ludlow (incorporated in 1864). As a result, the population of Ludlow increased dramatically with the influx of railroad employees from Cincinnati and a large number of German and Irish immigrants.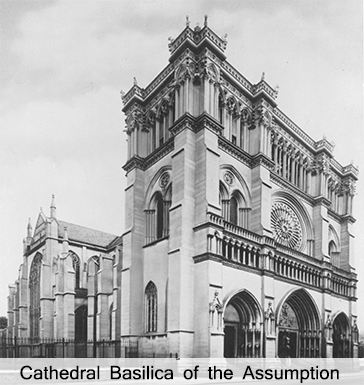 The Southern Railroad also resulted in the growth of the Cities of Elsmere and Erlanger. The Erlanger Land Syndicate was responsible for the first organized development in the area. The subsequent construction of a depot in Erlanger allowed residents to live in a rural setting while continuing to work in the urban centers of Covington and Ludlow. Erlanger was officially incorporated on January 25, 1897. The City of Elsmere, originally known as South Erlanger, was incorporated in 1896.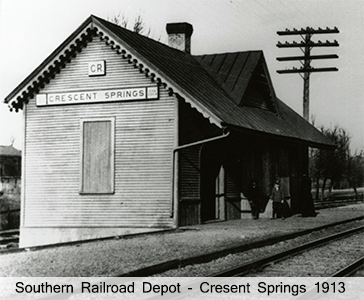 Kenton County prospered throughout the Nineteenth Century. By 1890, Covington boasted a population of 48,000. This prosperity also resulted in the growth of personal wealth. Beginning in the early 1900s, residential development began along the Lexington Pike (now Dixie Highway) in the present day City of Fort Mitchell. The development accelerated with the completion of a streetcar line from Covington to Stevie's Cafe (currentGreyhound Grill) in Fort Mitchell. The area soon became a well-to-do suburb of Covington. Fort Mitchell was officially incorporated by the legislature in 1909. A number of the new wave of immigrants who entered the United States between 1890-1915 found their way to Kenton County. Poles and Italians made up most of this population. Their numbers, however, were very small compared to the large influx of Germans and Irish who came to the county during the last half of the Nineteenth Century. Another group that found a home in the county during the era were Chinese immigrants. These immigrants lived in Covington and numbered no more than 100 at any given time. Most operated laundries on Madison Avenue and Pike Street. Although small in number, this group's colorful clothing, interesting food, and rich customs lent much to the diversity of the city.
Covington in 1895
Public Elementary Schools 5
Public High Schools 1
Catholic Elementary Schools 10
Catholic Academies 3
Churches
Baptist 7
Disciples of Christ 2
Methodist Episcopal 8
Methodist Episcopal (South) 2
Presbyterian 2
Episcopal 2
German 3
Roman Catholic 9
Part I - History of Kenton County
Part II – The Immigration & Religion
Part III – Shifting Populations
Part IV – Suburban Development